A Little About Me and This Website

My name is Barton Anderson, and I am a certified athletic trainer. I have worked in the high school, collegiate, and clinical settings over the last 10 years. I started Sports Injury Info in 2004 as an additional resource for my patients I was seeing.

I figured that if I could put down all of the information about injuries, rehabilitation, and prevention that I teach them everyday, then I could provide them with more information - something they could access from home, and be able to take with them wherever they went.

It started out small, with just a few pages on anatomy and common injuries.

Boy has it grown.
Sports Injury Info  comprises over 200 content pages (and growing) about sports injuries, treatment, rehabilitation, prevention, and orthopaedic surgeries. And over 500 pages submitted by visitors...their stories, questions, and encouraging comments. Sports Injury Info has developed into a small community of strangers connected by one common thread - dealing with a sports injury.
I get emails everyday from people asking for reassurance, guidance, and motivation to help them deal with their current injury. To be able to give just a little to them is quite a reward for me.
My Education and Training
What qualifications do I have? I get that question every once in awhile from visitors.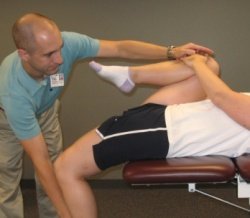 I received my Bachelor's of Science in Sports Medicine and Athletic Training from Missouri State University in Springfield, Missouri, and my Masters of Science in Sports Health Care (Athletic Training) from A.T. Still University in Mesa, Arizona.

I am nationally certified as an athletic trainer by the Board of Certification, Inc. I am also licensed as an athletic trainer in the state of Arizona.
I hold a level 1 Functional Movement Screen (FMS) certification, and am accredited in Graston Technique instrument assisted soft tissue mobilization.

Over the last 14 years I have practiced at the high school and collegiate levels, as well as 5 years as a post-surgical and acute rehabilitation specialist in a sports medicine clinic. Currently I work 1 day a week in a sports performance clinic in Scottsdale, where I work with athletes of all ages to restore fundamental movement patterns, and improve athletic function.

My Current Position
In 2008, I made the decision to move out of full time clinical practice and accepted an Assistant Professor position, teaching athletic training in an advanced masters degree program. While I miss clinical practice some days, I find just as many rewards in educating athletic trainers to be better clinicians.
I teach classes in orthopaedic rehabilitation, basic science of tissue healing, surgical considerations for orthopaedic rehabilitation, and a host of Advanced Practice clinical classes. I also serve as the clinical education coordinator for 20+ athletic training graduate students, spending many afternoons mentoring students at their clinical sites.

I've found that nothing compares to the feeling of satisfaction a person can get from helping another person. Whether it is on the sidelines of a game, in the clinic after surgery, or on a website, the fact that I can put my knowledge and experience to use helping others truly is a blessing.
Why a Website?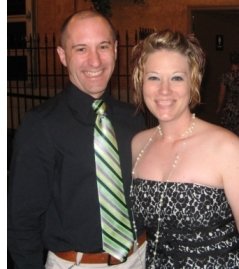 In 2003, while working at my sports medicine clinic, I was seeing a lot of patients who had done research on their injuries on the internet. Many times, the information they found was either incorrect, or was too technical for them to understand. At that point, I started thinking about building a website, primarily as a resource I could direct my patients to, with information about sports injuries, surgeries, and anatomy.

My first attempt turned out to be pretty dismal. I was trying to create a website without knowing how...so it was very simply designed...and pretty boring. Since I had no knowledge of web design or HTML, it took a huge amount of time. After a few weeks of getting nowhere, I gave up. It was just too much, on top of everything else that was going on in my life at the time. I was so dissappointed, because I had been so excited about the possibilities.

I tried again a year later, with a much better solution. I found Site Build It!. It basically took everything that I was trying to do and learn on my own, and put it all together in a way that is so simple that absolutely anyone can use it. It didn't matter that I knew about building webpages, or search engines, or HTML. It was all there, simply explained, and very easy.

I really didn't know anything at all about websites, and I built this site from the ground up. I get comments all the time about how it is very professional, easy to navigate, and very helpful. And I think to myself, if I can do this, anyone can do it.
If you have a passion about something, anything really, Site Build It! may be for you too. Take a look at hundreds of successful websites written by normal people just like you and me, who simply took something they were passionate about and ran with it. Of course, the joy of providing information isn't the only thing great about it. It gives you the ability to take control of your life. Imagine spending time writing about something you love, and getting paid for it.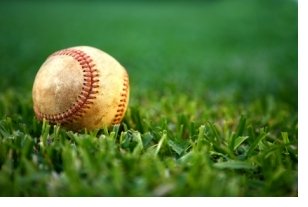 Over the last 8 years I have met some amazing people, and answered more questions than I can count. Site visitors are grateful for the small amount of information I can provide for them. And that makes all the work I do putting the site together worth it.

I love what I do both in my day job and with Sports Injury Info.

I hope you find Sports Injury Info helpful, and welcome your comments and suggestions.
---
SII
› About Me
---