What Is The Key To Treating Your Sports Injury...
And Getting Off The Sidelines?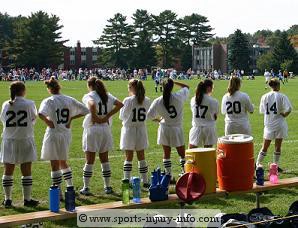 I hear that question everyday. No matter what sports injury you have, what sport you play, or how old you are, everyone wants to know the same thing...
"What do I have to do to get better."Knowledge is what you need to recover from your sports injury...and a little help from me.
My name is Barton Anderson and I am a
certified athletic trainer
.
Everyday I treat patients with sports injuries just like yours. Some have ankle sprains, others have had surgery. I teach them what is wrong with their joints, muscles, ligaments, and bones, and how to fix the problems. I can do the same for you. The first key is understanding your injury.

Most of the time, my patients don't really have any idea what exactly is wrong. Their orthopedic surgeon used some big words, spent 3 minutes in the room with them, and sent them for rehab.

Does that sound familiar to you?

Do YOU understand your injury? Do you know what is wrong, exactly?

If not, I can help.

The next key is knowing what to do. Are you stuck in this process, wondering what you should be doing to recover.

I can help with that too.

The third key, and probably the most important to recovery, is motivation. Are you motivated to get better? Of course you are. You wouldn't be searching the internet for sports injury information if you weren't motivated... You shouldn't use this site instead of professional medical treatment, but you can use it to learn about your injury and to help yourself recover.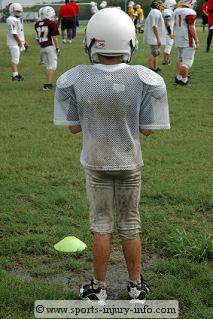 Everything you need to answer your injury questions is right here.
You can learn about:
I want to help you get off the sidelines...
That is why I created this website. To answer questions about sports injuries, and to provide the information you need to get on the road to recovery.
The knowledge you need to recover from your sports injury is just a few clicks away...you can be off the sidelines in no time.