The Sports Injury Information You Need

About Me

Athletic Trainer Since 1999
14 Years of clinical Practice Experience
B.S. Sports Medicine

M.S. Athletic Training

FMS Level 1 Certification
Graston Technique Accreditation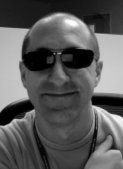 Lets be honest. Sports injuries suck. They are painful, expensive, and frustrating. They keep you from doing the things you love the most, and severe injuries can literally change your life. Even more frustrating than the injury is the constant feeling of "not knowing".
Not knowing what is wrong...
Not knowing what to do...
Not knowing if you will get better, and how soon.
Injuries, and all of the "not knowing" are so frustrating that they become an obsession - trying to find out as much as you possibly can about what is wrong and what to do. I know that feeling, and I am here to help.
The first thing you need to know, regardless of your injury, is that the information you read here is trustworthy. I've worked with athletes and patients for the last 14 years, treating musculoskeletal injuries. I know the ins and outs of evaluation, diagnosis, treatment, rehabilitation, and surgery better than most. But more importantly, I know the types of questions you have, because I have answered them for hundreds of patients, and millions of website visitors.
I know the number one thing you are looking for is information. And it's a good thing you are here, because that is exactly why I created this website. To provide easy to understand information on all kinds of sports injury topics. Browse through the site by body part, and you will find detailed information on anatomy, common injuries, treatment and rehab, surgeries, and even visitor submitted questions. Or use the search feature at the top right of the page to search for your specific injury or symptoms. Chances are you will find what you are looking for.

Since 2008, over 5 million visitors have used Sports Injury Info to better understand their injuries, AND to get on the right track to recovery. You can be next - answers are just a few clicks away.
Figuring Out Your Symptoms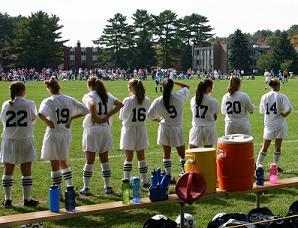 First off, let me say that you should absolutely see your doctor or healthcare provider if you have an injury or symptoms that are causing significant pain, causing you to be unable to walk normally, have significant swelling, or that have been bothering you for more than a few days. The internet is great, but it is no replacement for a comprehensive, in person, hands on evaluation. For the best answer to your question "What is wrong with my knee (or shoulder, or ankle, or whatever)" - go see your doctor.
For aches and pains that are annoying, but haven't yet risen to the level of debilitating, you can browse through the site for more information, based on body part. Use the menu at the top of the page, where each section has information about anatomy, common injuries, surgeries, and treatment/rehab. Click on the injuries page for the body part, and then read through to see if your symptoms match. You can also find information about general conditions, like tendonitis, bursitis, sprains, and strains.
Understanding Your Injury

If you have seen your physician, but are still left with questions, don't worry - I've got you covered. I've included information about the most common sports injuries, grouped by body part. Each injury covers common causes, what parts are affected, common signs and symptoms, and initial treatment options.
There is also information on some of the most common sports injury surgeries as well. And if for some reason you can't find any information on your injury, contact me, and I'll do my best to add it to the list of new material being added to the website.
Search for your injury or symptoms within Sports Injury Info...