ACL Surgery Stories

ACL surgery stories are a great way to share your experiences, and to get reassurance and motivation for the recovery process. ACL surgery is a big deal. It is completely normal to feel scared, worried, anxious, and even be a little freaked out. I always ask my patients before surgery if they are nervous. I haven't had one tell me that they weren't.

I was talking to one recently and he said that he was "kinda freaked out" when he found out he was going to have his reconstruction.

What did he do to ease some of those feelings? He searched the web to find stories of other peoples surgeries. He wanted to know what to expect, and what other people had gone through. Maybe you have done the same thing?
Sharing your story can be a great way to relieve some of the stress you are feeling about your upcoming or just done ACL surgery. It provides an outlet for you to express some of those feelings you have. It will also help others to learn more about what they should expect for their surgery and rehab.
Please, share your ACL surgery experiences with Sports Injury Info. Tell a little bit about how you injured your knee, when your surgery is, or was, and what things have been like since your surgery. Was it what you expected? Have things been going well? Any tips you want to share? I want to hear all about it.
Unfortunately, I am no longer able to take new story submissions. I hope to be able to take new submissions in the near future. You can continue to comment on current stories - there are hundreds to read through to get reassurance, motivation, and to learn about the ACL Surgery process.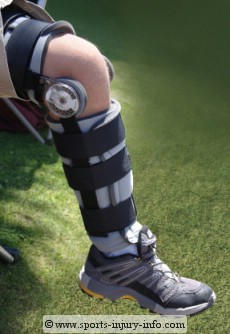 Other ACL Surgery Stories...
Click below to see contributions from other visitors to this page...

---
SII
› ACL Surgery Stories
---