Review: The Ultimate Rotator Cuff Training Guide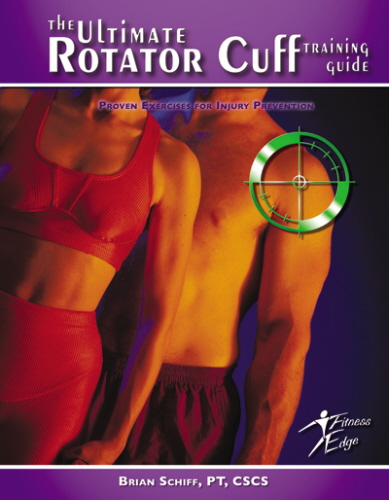 When I first found
"The Ultimate Rotator Cuff Training Guide
", I was researching information on the internet for Sports Injury Info, trying to find additional resources for my visitors.
I wanted to see if there was a good home program available online to help treat shoulder pain.
I bought the ebook and read it "cover to cover", just to see what kind of information was provided. I was very impressed...
Good Information Is Hard To Find
As an athletic trainer, I have seen countless patients with shoulder problems. Shoulder impingement syndrome, rotator cuff tears, rotator cuff tendonitis, and shoulder surgeries are just a few of their injuries.
I know what it takes to rehab a shoulder, and exactly what exercises need to be done to effectively eliminate shoulder pain. The problem is that so many of the "old school" exercises that you find on the internet just don't get to the heart of the problem.
You need a good program that focuses on the function of the shoulder, and that will teach you not only the best exercises to reduce your pain, but also what exercises to avoid. I knew that anything that I was going to recommend to you had to meet three key requirements...
Proper Exercises and proper techniques
Easy to understand and well written
Affordable
The Ultimate Rotator Cuff Training Guide meets and exceeds all of these requirements. This ebook is a complete program for eliminating your shoulder pain. Imagine being pain free with daily activities like reaching overhead, lifting, and even reducing night pain.
Background Information
The Ultimate Rotator Cuff Training Guide starts out with a brief overview of shoulder anatomy. It provides background information on the rotator cuff and scapular stabilizers, and what role each muscle plays in shoulder function.
This is followed by a history of rotator cuff disease and pathology. Common signs and symptoms are described, as well as treatment options. This information is not really in depth, but it does a good job of describing the problems you are likely having if you have purchased the book, and it explains why they are occuring.
Posture and Exercise Mistakes
The next two sections deal with posture and common exercise mistakes. These are two of the best sections of the book because most people don't know how important posture really is.
I have seen many patients whose shoulder pain was caused by improper form when working out and lifting weights. They didn't realize that these simple mistakes were contributing to their problems.
Do you know the most common exercise mistakes that contribute to rotator cuff pain? This guide will teach you exactly what not to do.
Exercise Programs
The meat of The Ultimate Rotator Cuff Guide is the exercise programs. There are 7 specific exercises for the scapular stabilizers, and 6 exercises for the rotator cuff. They are basic exercises, and ones that I use with my patients, so I know that they work. Best of all, they are things that you can do at home, without going out and purchasing a home gym or a gym membership.
The bonus exercise section contains 7 more advanced exercises that can be used to improve shoulder strength and maintain your pain free shoulder. Again, these exercises are very similiar to what I do in the clinic with my shoulder patients.
The Guide breaks the exercises down into two different programs, one for the healthy shoulder and one for the painful shoulder. The healthy shoulder program is an 8 week program, performing specific exercises 2 times a week. It is designed to maintain shoulder strength and to keep your shoulder healthy.
The injured or painful shoulder program is a 6 week program, performing specific exercises 3 times a week. This program is designed to improve shoulder strength and function while reducing your shoulder pain.
Price
The Ultimate Rotator Cuff Training Guide sells for $39.95. To some, this may sound expensive, but if it allows you to avoid just one visit to the doctor, it likely pays for itself. Quality medical information comes with a price, and $39.95 is very reasonable for this ebook. And if you avoid surgery, you save a ton of money, time, and pain. What price would you put on a pain free shoulder?
In addition to the rotator cuff book, you also recieve bonuses including a shoulder stretching guide, a report on osteoarthritis, a report on herniated discs, and an interview with the author. It also comes with a satisfaction guarantee.
Summary
The Ultimate Rotator Cuff Training Guide is a great resource if you have shoulder pain, or want to maintain a healthy shoulder and prevent future injuries. Avoiding surgery is the ultimate goal for any shoulder program, and this one gives you a great chance to do it.
If you have shoulder pain that limits your daily activities, keeps you awake at night, prevents you from playing sports, or causes any other problems, I highly recommend
The Ultimate Rotator Cuff Training Guide
Didn't find what you were looking for? Search SII for more information...
Running Pain Solutions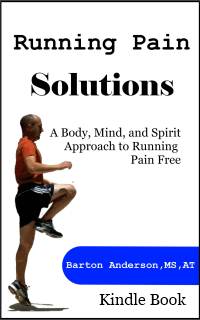 The key to getting rid of minor aches before they become major pains is a simple, total body prevention program.
Written for Runners by a runner, you'll learn a holistic approach to improving mobility, restoring normal movement and muscle activation patterns, and restoring the body and mind connection.
This Kindle Book contains a step by step program to keep you running pain free. Included are detailed instructions and illustrations for exercises to improve mobility, balance, neuromuscular control, strength and endurance. Only $7.49!
Get Your Copy Today!