The Secret Behind SII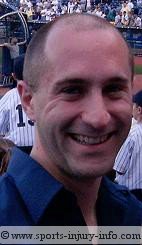 I remember when I realized I wanted to be an athletic trainer. It wasn't in highschool, or even in college. It was after I treated my first athlete, at my first job. I went through all four years of college wondering if I was making the right decision.
An athletic trainer puts in lots of hours in school. On top of the normal 16 hour class load, and studying for all of those classes, you have clinicals. Time spent learning about the profession...the hands on learning that can't happen in the classroom. 20, 30, 40 hours a week working with my teams, caring for athletes...but even more, developing relationships with athletes...getting to understand what they are going through with their injuries, and learning what the true meaning of being a certified athletic trainer is.
I kept telling myself it was the right career for me. That it was what I wanted...but mostly, I kept telling myself that it was too late to change majors, and that I had to stick it out. Don't get me wrong, I loved what I was doing, despite the long hours and hard work. But I was scared that I wouldn't be any good at it.
After graduation, I took my certification test. It was grueling, and hard, and I was sure I had failed it. A few weeks later, I got the results...I passed. A thought in my head flickered, that maybe, just maybe I was in the right profession.
My First Job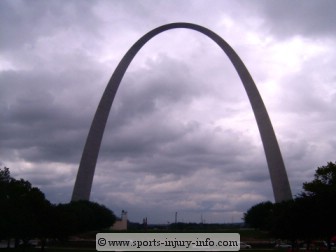 My first job, scared me to death. I was all alone, the only ATC at a small womens college, and I was responsible for the health and well being of almost 100 student athletes. I knew I had the ability, because I had passed my tests, but I didn't have the experience to tell me it was going to be alright. I didn't know if I could live up to the expectations, and be able to provide the quality care that they deserved.
I spent the first few weeks hoping no one would ever get hurt...but eventually they did. So, I took care of him, did everything I was supposed to do, and held my breath, hoping not to forget anything. And it turned out alright...
I was in that job for 2 years, and I grew into the athletic trainer that I knew I could be...and I learned a lot of things. I realized that developing a relationship with my athletes, and getting to know them, and what made them tick was extremely important. I realized that developing their trust went a long way in caring for their injuries. And I learned that I was in the right profession, and that I was going to be successful. I also learned that there was a lot that I didn't know...so, I decided to go back to school...
Graduate School In Sunny Arizona
I decided that I needed to learn more about my profession, and so I went back to school for a masters degree. I picked my school mostly based on location. I wanted to go somewhere that was sunny all the time, and where it hardly ever rained.
Arizona fit the bill, and it just happened that one of the best athletic training masters programs in the country was there. I worked while I was in school, as the head athletic trainer at a local high school. It added to my experience, and reaffirmed the things that I had learned in my first job.
The education that I received was amazing. I am thankful for it everyday, despite the hefty price tag of attending a private medical school. I realized the satisfaction of learning, just for the sake of learning. How good it feels to excel at something, and to know that the knowledge will be put to great uses for many many years to come. I also realized why I was in this profession.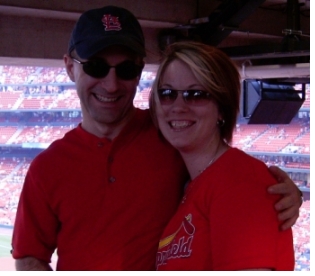 It certainly isn't because of the money.
It wasn't because of the fame or notority. The athletic trainer is the one in the background...we don't make the headlines after the big game, and we certainly don't get the interviews. And I am not interested in being famous anyway.
It isn't the cushy hours - we are usually the first ones to arrive, and the last ones to leave. I work weekends, holidays, and even travel sometimes.
Its not the excitement of being on the sidelines, or getting to watch sports everyday.
No, the reason I am in this profession is to heal people. To be able to reach out, take their hand, and lead them back to doing what they want to do. To ease their pain, to fix their broken bodies, and to give them back their lives. There is no feeling in the world that compares to seeing your athlete or patient go through the torment of injury, the pain of rehab, and then to watch them return to doing what they love. The joy that I get from seeing them back on the field and off the sidelines is all the reward I need. That is why I love being a certified athletic trainer.
My Dream Job
Before I graduated, one of my undergraduate instructors called me. She said that they were looking for alumni to fill a couple of positions at the Sports Medicine Clinic. I couldn't believe it. It was like a dream come true. I had wanted to work there since I was a student, and it was the perfect fit for me. The chance to work with patients everyday, with friends and peers that I already knew and loved. I accepted with enthusiasm, and trekked back across the country.
I loved my job. It rewarded me everyday, and I felt uniquely priviledged to be doing what I was doing. Everyday I saw patients, and I got the opportunity to help them. I have developed some great friendships, and many have touched my heart with their determination and motivation to get better. Some have rotten luck, and are repeat customers, others come and go. I tried to make a difference in every patient's life, no matter how small.
I left clinical practice in 2008 to explore a career in teaching. As an Assistant Professor of Athletic Training, I have the opportunity to educate future athletic training clinicians, and to instill in them the same passion I have for helping injured athletes.
Why a Website?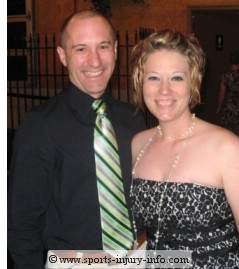 Why settle for helping a few patients everyday, when I could give a little information to all the world on the big WWW. So, I started thinking about a website.
I didn't really know alot about HTML, or any of the design or techie stuff. But I was determined to share my knowledge, to continue to help injured athletes.
The first try turned out to be pretty dismal. I was trying to create a website without knowing how...so it was really really simple...and boring looking...and it took a huge amount of time. After a few weeks getting nowhere, I gave up. It was just too much, on top of everything else that was going on in my life at the time. I was so dissappointed, because I had been so excited about the possibilities.
I tried again. This time with a much better solution. I found
Site Build It!.
It basically took everything that I was trying to do and learn on my own, and put it all together in a way that is so simple that absolutely anyone can use it. It didn't matter how much I knew about building webpages, or search engines, or HTML. It was all there, simply explained, and very easy.
I really didn't know anything at all about websites, and I built this site from the ground up. I get comments all the time about how it is very professional, easy to navigate, and very helpful. And I think to myself, if I can do this, anyone can do it.
If you have a passion about something, anything really, Site Build It! may be for you too. Take a look at
hundreds of successful websites
written by normal people just like you and me, who simply took something they were passionate about and ran with it. Of course, the joy of providing information isn't the only thing great about it. It gives you the ability to
take control of your life.
Imagine spending time writing about something you love, and getting paid for it.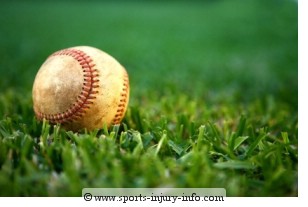 I started building this site in 2004, and really got it going about a year later. I have met some amazing people, and have answered more questions than I can count. They are greatful for the small amount of information I can provide for them. And that makes all the work I do putting the site together worth it.
I love what I do both in my job and with Sports Injury Info...I wouldn't change it for anything. My passion for helping people is the secret behind SII.