ACL Reconstruction:
Questions for Your Physician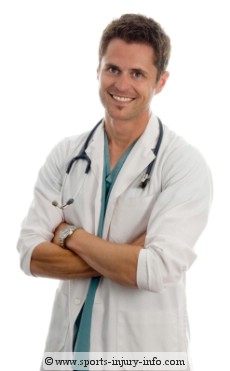 Before an ACL reconstruction, and after an ACL tear, the following days are usually full of doctors visits, MRI's, X-rays, and lots and lots of questions. If you have been in this situation, you know what I am talking about.
Unfortunately, orthopedic surgeons are very busy, and they usually don't spend a lot of time with their patients in the clinic. They will answer your questions, but unless you know what you are going to ask them, it is hard to remember them all.

There are lots of decisions that need to be made after an ACL tear, and before an ACL surgery.

I have outlined some of the many questions you should talk over with your physician before your surgery.

This is not a complete list, but just a starting point to get you thinking about all of the things that go with an anterior cruciate reconstruction.
What type of graft will be used?
What are the benefits/drawbacks of this graft type?
Do you specialize in knee surgeries?
How often do you do ACL reconstructions?
Do you use a post-operative brace for your patients?
How long will I have to wear the brace?
How long will I be on crutches?
How soon after surgery will I start rehabilitation?
Can I do exercises at home before starting rehab?
How long will I be in rehabilitation?
Are there any major complications with an ACL reconstruction
How long before I can drive again?
When can I return to work?
When can I play sports again?
All of these questions are important, not only for the success of the surgery, but to set your mind at ease before and after the surgery. Your physician should be able to answer all of these questions, and will be more than happy to...all you have to do is ask.
Use this list to start, and then add other questions that you think of as you prepare for your ACL surgery. Write them down, and take them with you for your pre-operative visit.
ACL Surgery Stories
If you have had an ACL reconstruction, or are getting ready for this surgery, I want to hear your story. Whether you have questions you want answered, or just want to share your experience, this is the place for you.
Didn't find what you were looking for? Search SII for more information...
Running Pain Solutions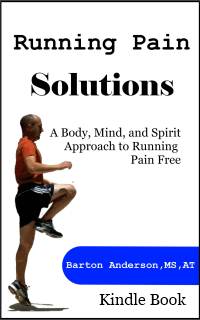 The key to getting rid of minor aches before they become major pains is a simple, total body prevention program.
Written for Runners by a runner, you'll learn a holistic approach to improving mobility, restoring normal movement and muscle activation patterns, and restoring the body and mind connection.
This Kindle Book contains a step by step program to keep you running pain free. Included are detailed instructions and illustrations for exercises to improve mobility, balance, neuromuscular control, strength and endurance. Only $7.49!
Get Your Copy Today!