Elbow Injury
Elbow injury is common with overhead throwing athletes, such as baseball and softball, as well as with racquet sports like tennis and racquetball.
While these sports are the most common causes of elbow injuries, the elbow is susceptible to injury with just about any type of athletic activity.
The most common types of elbow injuries are chronic, overuse injuries such as tendonitis and bursitis.
Acute ligament ruptures can also occur, however, these are not as common.
Below you will find links to some of the most common types.
Tennis Elbow - Lateral Epicondylitis
This injury is not just for tennis players. Find out if that nagging elbow pain you have is related to this injury.
Ulnar Collateral Ligament Sprain
This is one of the more serious injuries to the elbow. Learn more about this season ending injury.
Didn't find what you were looking for? Search SII for more information...
Running Pain Solutions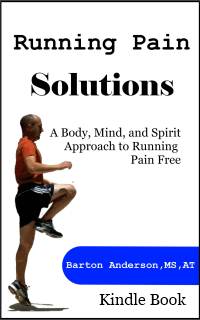 The key to getting rid of minor aches before they become major pains is a simple, total body prevention program.
Written for Runners by a runner, you'll learn a holistic approach to improving mobility, restoring normal movement and muscle activation patterns, and restoring the body and mind connection.
This Kindle Book contains a step by step program to keep you running pain free. Included are detailed instructions and illustrations for exercises to improve mobility, balance, neuromuscular control, strength and endurance. Only $7.49!
Get Your Copy Today!