Elbow Rehab
No matter what type of
elbow injury
you have, your elbow rehab should focus on several main areas to be effective. If you are suffering from elbow pain, or are currently rehabilitating an elbow injury, make sure that your program is addressing all of these areas.
Improving Range of Motion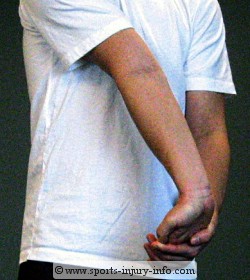 Loss of motion at the elbow joint is not common, but it does occur.
Depending on your injury, you may not be able to fully bend or straighten your elbow. Your elbow program should focus on improving your range of motion.
If your motion is limited by joint tightness, your ATC or PT may need to perform joint mobilizations. This type of restriction is common after a fracture, or if you have been in a cast and your elbow immobilized for a period of time.
If your motion is limited by muscular tightness, stretching is the way to fix it. Stretches for your forearm, as well as your shoulder should be included in your program.
Improving Strength
Strengthening exercises for the biceps, triceps, forearm extensors, and forearm flexors are important for any rehab program. What is important to remember about the elbow is its relationship to the shoulder. Many times weaknesses at the shoulder, especially in the scapular stabilizers and rotator cuff can contribute to elbow problems.
If you have a chronic or overuse type of elbow injury, like
tennis elbow
, you may need to focus some of your rehab efforts on your shoulder. Weakness at the shoulder often contributes to overload of the elbow muscles, resulting in pain.
Make sure that your elbow rehab is addressing any possible weakness at the shoulder in addition to strengthening of the elbow muscles.
Improving Mechanics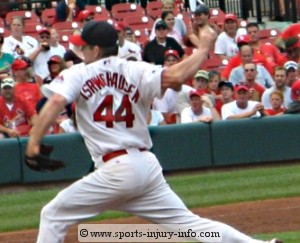 Many elbow injuries are caused by improper mechanics. This is especially true for throwing athletes. If you are not properly aligned, or if you are using poor form, your elbow will suffer.
Evaluation of throwing mechanics, or any biomechanical evaluation should be done by either your athletic trainer, physical therapist, or coach.
Make sure that they are evaluating your entire body, not just the elbow. Sometimes mechanical problems at the shoulder or hips can contribute to elbow injury. Remember everything is connected!
Summary
Elbow rehab must focus on improving range of motion, improving strength, and proper mechanics in order to be successful. Make sure that your program is not neglecting the shoulder, both for strengthening and for proper mechanics. Talk with your athletic trainer or physical therapist if your rehab program does not inlcude one of these areas.
Didn't find what you were looking for? Search SII for more information...
Running Pain Solutions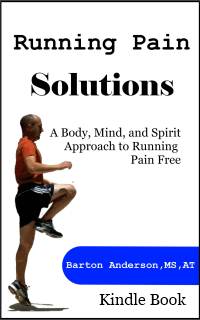 The key to getting rid of minor aches before they become major pains is a simple, total body prevention program.
Written for Runners by a runner, you'll learn a holistic approach to improving mobility, restoring normal movement and muscle activation patterns, and restoring the body and mind connection.
This Kindle Book contains a step by step program to keep you running pain free. Included are detailed instructions and illustrations for exercises to improve mobility, balance, neuromuscular control, strength and endurance. Only $7.49!
Get Your Copy Today!