Shoulder Arthroscopy:
What You Need To Know
Shoulder arthroscopy is a common surgical procedure to treat many different sports injuries of the shoulder. Rotator cuff tears, impingement syndrome, labral tears, and shoulder instability can all be treated arthroscopically.
If you are getting ready for shoulder surgery, read on to find out more about shoudler arthroscopy and what types of injuries this procedure can be used to treat.
What is Arthroscopy?
Arthroscopy is a type of surgical procedure. It is considered minimally invasive because your surgeon uses small incisions to enter into the joint. When compared to an open procedure there are many beneifits of an arthroscopic procedure.
Also known as a shoulder scope, this procedure uses two or three small "portal" incisions around the shoudler. Your surgeon will insert a small camera (arthroscope) into one portal, and small tools into the other.
Usig the camera, they can look around inside of your shoulder and fix any damage to the tissues inside. Because the procedure does not use an open incision, it usually has less pain, a quicker recovery, and overall successful results.
What Injuries Can It Treat?
One of the most common uses for shoulder arthroscopy is as a diagnostic tool. Many times after a shoulder injury a clear cut diagnosis is not possible. The shoulder is a complicated joint and there are lots of things that can be wrong inside. Even with an MRI, a clear cut diagnosis is not always possible.
When surgery is necessary, a diagnostic arthroscopy is used to determine exactly what is wrong. Then, depending on the injury, the surgery can either be performed arthroscopically, or it may require an open procedure.
Some of the most common shoulder sureries that can be performed arthroscopically include
subacromial decompression
, labral repairs, shoulder capsule reconstruction, and rotator cuf repairs.
What to Expect
While every shoulder scope is different depending on what is actually done inside the shoulder, you can expect a few things with any shoulder scope.
You will have two or three small incisions around your shoulder. Most surgeons use an anterior and posterior portal - so you will have a small incision on the front and back of your shoulder. The third incision is usually on the side of your shoulder.
These incisions may be closed with sutures, or they may be left to heal on their own.
You can expect to have some pain after a shoulder arthroscopy. Pain levels will vary depending on what is done inside the shoulder. Rotator cuff repairs and labral repairs are usually more painful than subacromial decompressions. Compared to open procedures though, a shoulder scope is usually less painful.
You may need to wear a sling for a few days or a few weeks. This is going to depend on what is done in your shoulder. Different procedures required different periods in a sling.
Summary
Shoulder arthroscopy is a common surgical procedure used to treat many different shoulder injuries. A shoulder scope is usually less painful than an open procedure, and recovery times are dependent upon what is actually done inside your shoulder. Make sure you discuss any questions you have with your surgeon.
Didn't find what you were looking for? Search SII for more information...
Running Pain Solutions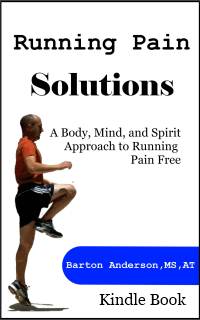 The key to getting rid of minor aches before they become major pains is a simple, total body prevention program.
Written for Runners by a runner, you'll learn a holistic approach to improving mobility, restoring normal movement and muscle activation patterns, and restoring the body and mind connection.
This Kindle Book contains a step by step program to keep you running pain free. Included are detailed instructions and illustrations for exercises to improve mobility, balance, neuromuscular control, strength and endurance. Only $7.49!
Get Your Copy Today!