Sports Injury Video
Sports injury video is just one more way that Sports Injury Info provides the highest quality sports injury information, in a simple and easy to understand way.
Pictures are great, but sometimes, you just need to see things in action. With that in mind, I have created videos on topics such as anatomy, sports injury treatment, and sports injury prevention.
Anatomy Videos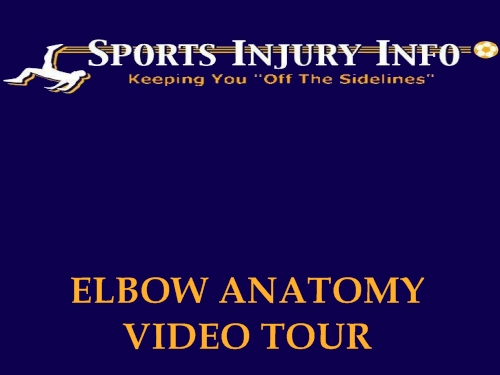 Elbow Anatomy Video
Take a tour of the elbow and arm. Learn more about the muscles, bones, and ligaments of the elbow.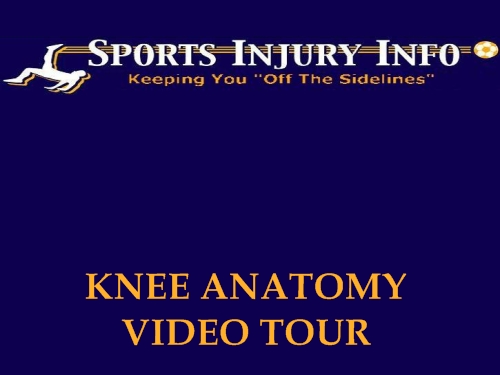 Knee Anatomy Video
The knee is full of muscles, bones and ligaments. See first hand where common structures like the patellar tendon, MCL, and tibial tubercle are.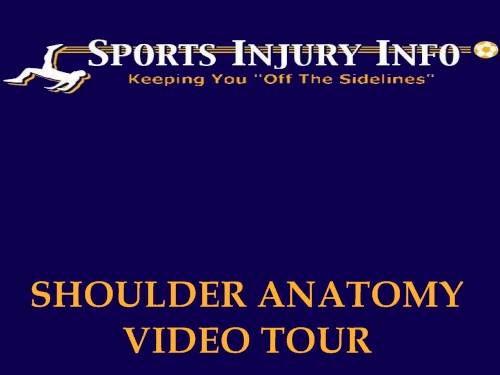 Shoulder Anatomy Video
The rotator cuff, AC joint, and shoulder capsule are all part of the shoulder. See where each of these structures are with my video tour.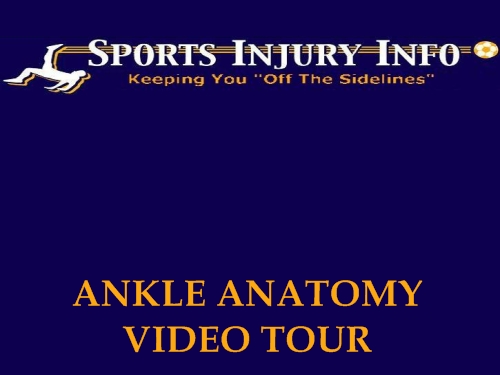 Ankle Anatomy Video
Learn where the ankle ligaments, muscles and bones are with this video tour.
A very special thanks to David and Patty Anderson, who helped create the Sports Injury Videos. It was a major project that could not have been done without their dedication of time and effort.