Foam Roller Exercises:
Improving Mobility
Foam roller exercises are simple ways to improve flexibility. I use foam rolls everyday with my patients. They are especially good at helping improve mobility in the spine, and to reduce muscle tension in the IT band. Read on to find out how you can use this inexpensive piece of equipment for your sports injury rehab.
Thoracic Spine Mobility
Mobility of the thoracic spine, especially extension, is important during athletic activities, as well as with activities of daily living. Most people have some amount of thoracic extension restriction. This is not surprising, considering that a lot of our day is spent sitting in front of a computer, studying in class, or in an otherwise slouched position.
The thoracic spine loses mobility over time, and this can cause problems with sports activities. Mobility in the spine, both extension and rotation is important. I have a lot of my patients, especially shoulder patients work on their mobility using a foam roll.
To use a foam roller to improve your thoracic spine mobility, start by placing it sideways just below your shoulder blades. Put your hands behind your head, and bend your knees up to a 90 degree angle.
Next, let your head and shoulders relax over the roll, keeping your hips on the ground. You will feel pressure in the middle of your back.
It will often feel like your back needs to pop, and sometimes it may. Hold the stretch for several seconds, and then use your feet to roll yourself a little farther back on the foam roll, and repeat the stretch.
Work your way down your back and then back up, holding each stretch for several seconds.
Myofascial Release
Another foam roller exercise that helps with flexibility is using it for myofascial release. This is a fancy term for massage. The most common area for this is in the IT band. The foam roll helps to massage the muscle and release the connective tissue to allow for more flexibility.
To use the foam roller on the IT Band, simple lay over the foam roll with it positioned at your hip. Use your hands and your feet to control how much pressure you apply, and then roll up and down on the foam roller. Be careful not to put too much pressure on the roll, or to do this for too long. It can cause soreness in the muscles if you are too aggressive.
You can also use this technique on the calf, the low back, the quads, and the hamstrings.
Summary
Foam roller exercises are a great way to improve mobility and flexibility. You can also use foam rollers to work on core and abdominal strength. The foam roller is an inexpensive tool that works great for sports injury rehab and flexibility programs.
Didn't find what you were looking for? Search SII for more information...
Running Pain Solutions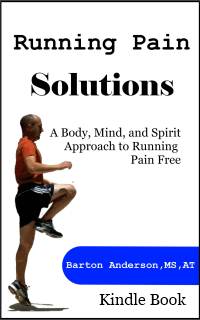 The key to getting rid of minor aches before they become major pains is a simple, total body prevention program.
Written for Runners by a runner, you'll learn a holistic approach to improving mobility, restoring normal movement and muscle activation patterns, and restoring the body and mind connection.
This Kindle Book contains a step by step program to keep you running pain free. Included are detailed instructions and illustrations for exercises to improve mobility, balance, neuromuscular control, strength and endurance. Only $7.49!
Get Your Copy Today!